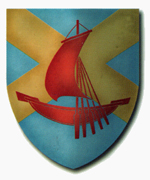 A branch of the Gaien Dukedom's military, intended to be capable of launching amphibious assaults using infantry and ships. Operating from ships, they are usually expected to land on and capture naval targets such as coastlines and islands.
Besides this, the Gaien Marine Knights assist in watch-keeping on both vessels and towns in which they are stationed. The Gaien Marine Knights were trained and based in
Razril
prior to the island's declaration of independence during the
Island Liberation War
(302-307). Although well-trained and generaly competent, the Gaien Marine Knights were ordered to surrender to
Kooluk
forces during the war by Commander
Snowe Vingerhut
. The Gaien Dukedom's lack of response to the annexation of Razril led the island to declare its independence following the war.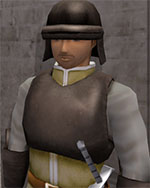 When Razril joined the Island Nations Federation in 307, the Gaien Marine Knights organisation as based in Razril was reorganised as the Knights of Razril. It is assumed, however, that other branches of the Gaien Marine Knights continue to operate throughout Gaien.
Please help us improve Suikoden Wiki by creating or editing any of our articles.
Community content is available under
CC-BY-SA
unless otherwise noted.