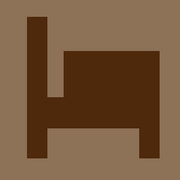 Inns in the Suikoden franchise are buildings where the hero and his party can rest. Staying at an inn may trigger certain cut scenes or advance the story line. Most towns or villages have Inns and each charges varying prices depending on the number of party members and whether or not you are on friendly ties with that area (ex: A grasslander in Zexen pays more then a Zexen Knight would).
In every Suikoden game the hero's headquarters obtains an inn where usually the hero doesn't have to pay at all to rest; the only game that the hero has to pay is Suikoden. An inn keeper is needed in order to have an inn in the headquarter.
Locations
Edit
Arlus Region
Edit
Gouran Region
Edit
Great Forest Region
Edit
Kunan Region
Edit
Dana Region
Edit
Lorimar Region
Edit
Kunan Region
Edit
Suikoden IIEdit
East Muse Principality
Edit
Muse Principality
Edit
South Window Principality
Edit
Two River Principality
Edit
Greenhill Principality
Edit
Toran Republic
Edit
Matilda Knightdom
Edit
Higheast Province (Former Highland)
Edit
Suikoden IIIEdit
The Grasslands
Edit
Harmonian Occupied Grasslands
Edit
Zexen Confederacy
Edit
Suikoden IVEdit
Razril Knightdom
Edit
Obel Kingdom'
Edit
Nay-Na Nal Area
Edit
Pirate's Nest
Edit
Suikoden TacticsEdit
Island Nations
Edit
Suikoden VEdit
Suikoden TierkreisEdit
Please help us improve Suikoden Wiki by creating or editing any of our articles.
Community content is available under
CC-BY-SA
unless otherwise noted.