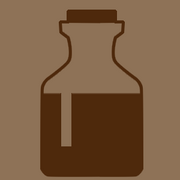 Item shops
, like in other roleplaying games, are stores where the player can buy recovery items like medicines, antidotes and similar healing items. They also sell non-recovery items like escape scrolls or accessories.
Item shops can be found inside the towns and cities of the Suikoden series. In order to have an item shop in the headquarter a merchant is needed.
Shopkeepers Edit
Item Shop Locations Edit
Suikoden Edit
Suikoden II Edit
Suikoden III Edit
Suikoden IV Edit
Suikoden V Edit
Suikoden Tactics
Suikoden Tierkreis Edit
Genso Suikoden: The Woven Web of a Century Edit
Please help us improve Suikoden Wiki by creating or editing any of our articles.
Community content is available under
CC-BY-SA
unless otherwise noted.