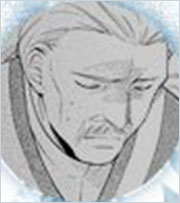 Lord Rovere was spoke about in Suikoden V.
Biography
Edit
As the leader of the powerful moderate faction of the Falenan Senate, Lord Rovere maintained a careful balance in the Senate, keeping both the Barows and Godwin factions from gaining too much power. Lord Rovere was a popular leader in his hometown of Lordlake and a noted scholar who owned many books. His moderate stance marked him as a close ally of the Falenan Royal Family and the Family even vacationed at Rovere's Lordlake mansion.
However, Lord Rovere's influence would end when Lordlake citizens stormed the East Palace in anger over Hatred Fortress; but in actuality, the Lordlake citizens had not ransacked the East Palace. This was all an elaborate ruse designed by the Barows faction to seize the Dawn Rune.
Using his influence, Lord Rovere managed to keep the Lordlake Rebellion from spiralling even further out of control, but his efforts were for naught; in punishment for the town's uprising, then-Queen Arshtat Falenas burned the lands of the once-beautiful Lordlake to a crisp and had the entirety of Lord Rovere's family executed for its perceived treachery. His death would mark a turning point in Falenan politics; without the Rovere family, the balance in the Senate soon fell, contributing to the downfall of the entire system.
His steward, Talgeyl, would go on to continue the Rovere brand of diplomacy following the Falenan Civil War in his position as Chairperson of the New Parliament.
References
Edit
Community content is available under
CC-BY-SA
unless otherwise noted.