Welcome to Suikoden Wiki!
The encyclopedia about Suikoden that anyone can edit!
Suikoden Wiki was created on December 5, 2005,
we currently have 160,734 edits to 5,678 articles, 10,543 files and 19 active users on this wiki.
---This wiki contains SPOILERS. Read with caution!---

Help out on Suikoden Wiki!
Creating an Article
You can add an article about everything and anything related to the Suikoden universe!
Just remember to check if that page already exist.

Don't forget to add the appropriate infoboxes and make sure you categorize them!
To write a new article, just enter the title in the box below and hit create.
Not sure in creating an article?
Don't worry, you could help just by editing articles even just correcting typos and grammar errors would do!
There are two list of articles on the wiki that need love called Stub and Wanted Pages.
Come on, don't be shy and hit the edit button on any of our articles.
Uploading and adding photos on an article is really a good start.
You can also check the What To Do page to see what the community is working on the wiki.
"There are more ways to win a battle than brute strength"
—Sieg

On August 19, 2004, Suikoden IV was released in Japan for Sony PlayStation 2.




Every data, images and videos on this wiki is most likely owned by either the publisher of the game/manga or writer(s) or artist(s) and/or contributor(s). It will be used in a way that qualifies as fair use under US copyright law.
July 27, 2020
January 21, 2020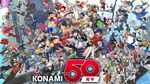 December 17, 2019
December 15, 2019
December 3, 2019
November 22, 2019
September 10-24, 2019
August 29, 2019
December 17, 2018
December 5, 2018
October 14, 2018
February 28, 2017
June 24, 2015
January 17, 2015
January 2, 2015
December 26, 2014
December 9, 2014
January 10, 2013
February 9, 2012
December 23, 2008
December 18, 2008
February 23, 2006
September 22, 2005
Official Websites:
A Cheeky Angel Wiki ▪ Cinderella Monogatari Wiki
All The Tropes Wiki ▪ Encantadia Wiki ▪ Japanese Language Wiki ▪ Kya Dark Lineage Wiki ▪ Saint October Wiki ▪ VS Battles Wiki